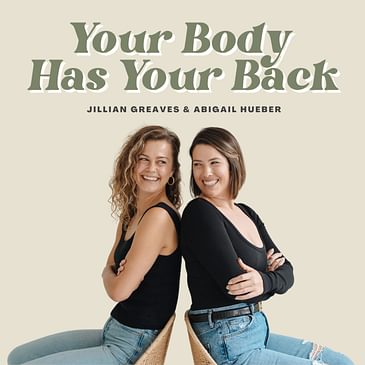 Your Body Has Your Back
Welcome to the Your Body Has Your Back Podcast! Join Functional Dietitians Abby Hueber and Jillian Greaves for honest, inspiring, and offbeat conversations on health. Abby and Jillian have over 20 years of combined experience supporting clients in healing their gut and hormone symptoms naturally, and finding optimal health in our modern chaotic world. Now it's their mission to provide you with the tools that you need to strengthen your relationship with your body, to resolve your gut and hormone symptoms, and to become your greatest health advocate. Each week Abby and Jillian will guide you through in-depth conversations on topics related to gut and hormone health that will leave you feeling empowered to take action. With each episode you'll gain confidence and clarity on your own health and healing journey and learn to trust that…your body has your back!
New Episodes
Meet Your Podcast Hosts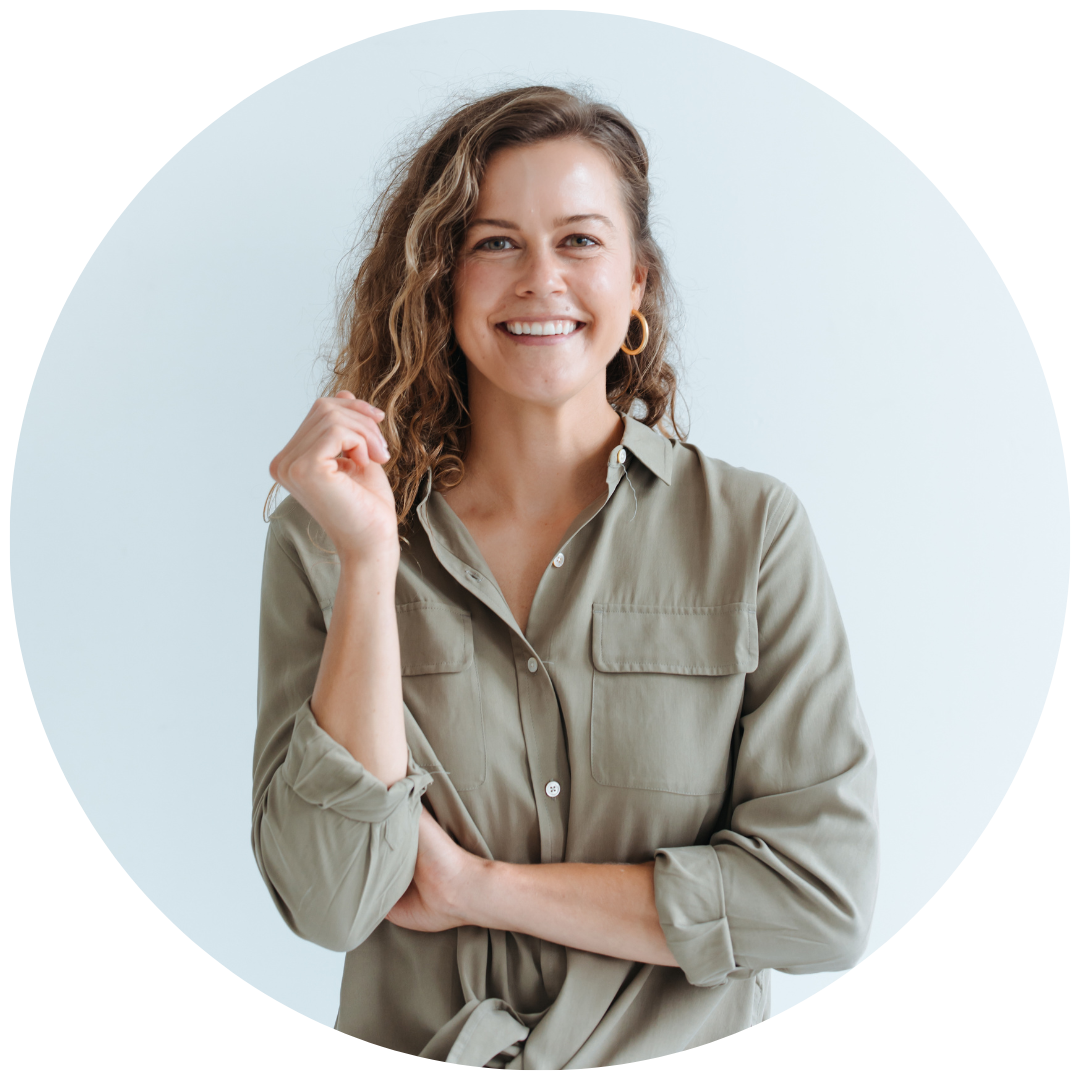 Jillian Greaves
Jillian is an Integrative & Functional Registered Dietitian and women's health expert. She is best known for her whole-health approach and her ability to support and empower women in addressing the root causes of their hormone and digestive symptoms naturally. She practices functional medicine nutrition and utilizes cutting edge research to provide exceptional care to women in an environment that is always supportive and empathetic.


From chronic low energy to digestive and skin issues to horrible PMS, Jillian knows first hand what it's like to have your symptoms dismissed by providers and told that everything is fine or to "just take birth control". After years of education and advanced training, healing her own body, and working one-on-one with hundreds of women in transforming their health, Jillian knows what works and how to support you in achieving amazing, sustainable health outcomes.
Abigail Hueber
Abigail Hueber is an Integrative Functional Dietitian and owner of the private practice Above Health Nutrition. Abigail is an expert in digestive health working with clients through one-on-one programs as well as creator of the No Drama Digestion Program (NDD). An online program that guides clients to heal their gut and finally eliminate frustrating digestive symptoms, IBS, fatigue, brain fog and skin conditions once and for all. Through the tools of functional medicine, Abby works to identify and eliminate the root cause of gut symptoms in the body through nutrition, lifestyle and personalized supplementation to provide longterm digestive healing and optimize overall health in both her one-on-one programs and online program.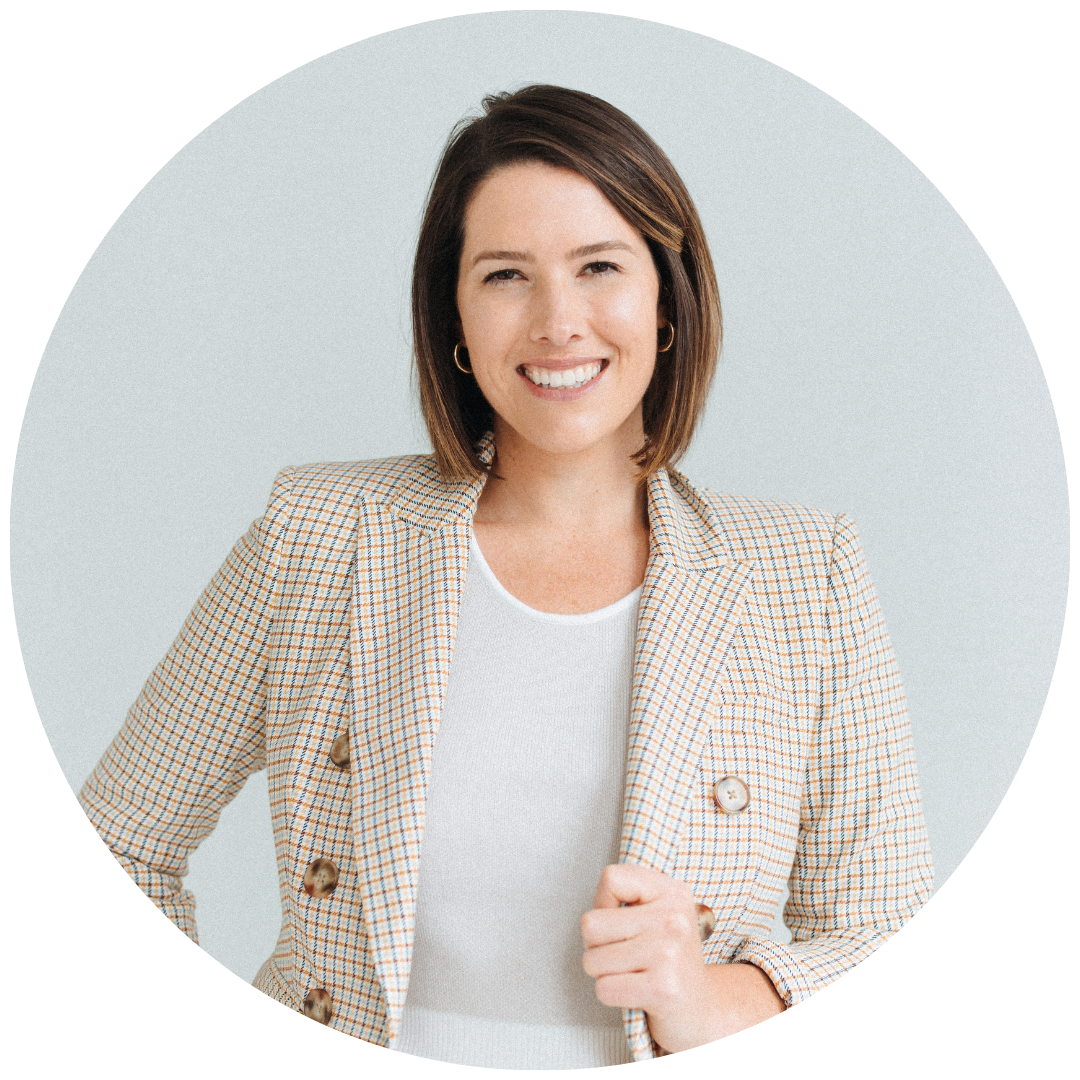 Apple Podcasts
Informational and inspirational
I feel much more knowledgeable after listening to each episode and also very inspired to make changes in my diet. I like how the hosts go through the science and make it easy to understand.
Apple Podcasts
Jill and Abby are the best!
This is one of my favorite podcasts! So informative and helpful. Can't wait till next season!
Apple Podcasts
Love this podcast!
This podcast has such valuable information and has become a staple for me! Love it! One of my fav podcasts to listen to!
Apple Podcasts
The BEST
One of my top favorite podcasts ever! Soooo much good information - appreciate all the goodness you gals are sharing!
Apple Podcasts
So informative
I am learning so much about the way body reacts and little things I can do to help my body and mind in my daily life. The podcast is easily digestible (pun intended) and fun!
Apple Podcasts
Most educational podcast on functional medicine I've heard!!
I strongly strongly recommend this podcast!!
Apple Podcasts
Every episode gets better and better!
I am so impressed with Jillian and Abby's enthusiasm and ability to make a complicated message easy to understand! Thanks so much!
Apple Podcasts
A must-listen for everyone
I am devouring this podcast and am blown away by the depth and practicality of the information. I'm a traditionally trained dietitian working in the conventional healthcare system and thought I was living my best, healthy life. That is, until I was recently diagnosed with an autoimmune disease and find myself struggling to figure out how to manage it. So many ah-ha moments, even about the "simple" things we know we should all do—sleep, stress less, fuel our bodies, etc. They break these things down in a way that I've never heard before. Kudos and thank you!
Apple Podcasts
Jillian and Abby are the GO TO for womens gut health !
Jillian and Abby are colleagues and friends and I have seen the amazing work they do with their clients. It only makes sense their podcast would have such incredible amounts of information! This podcast is a MUST listen to for anyone looking to improve their health in a functional/ integrative way! ❤️ Michelle